I love animals!  As a vet tech trained at the SPCA in Orlando, I will provide your pet the care and attention that you would if you could be there, yourself. I provide daily updates and photos so you will feel at ease, knowing that your beloved baby is in good hands.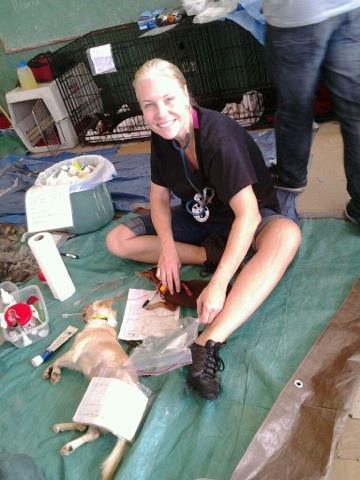 In 2014 I gave away all my possesions to move to the jungle of Micronesia to volunteer with the Humane Society International to help spay and neuter dogs and cats. Because there is no vet where I went, I got experience with all types of animals from bats to goats.
Part of my vet tech training was with Animal Balance on a spay/neuter campaign in the jungle of the Dominican Republic. Here I am caring for animals recovering from their surgeries. I will personally bring this same care and dedication to your beloved pet.